I'm opening my character design commission. I'm aiming to help everyone with their character design asset for video game, animation, comic etc or just making friends, while earning enough for school and drawing equipment. I'm looking forward to work with you guys!
---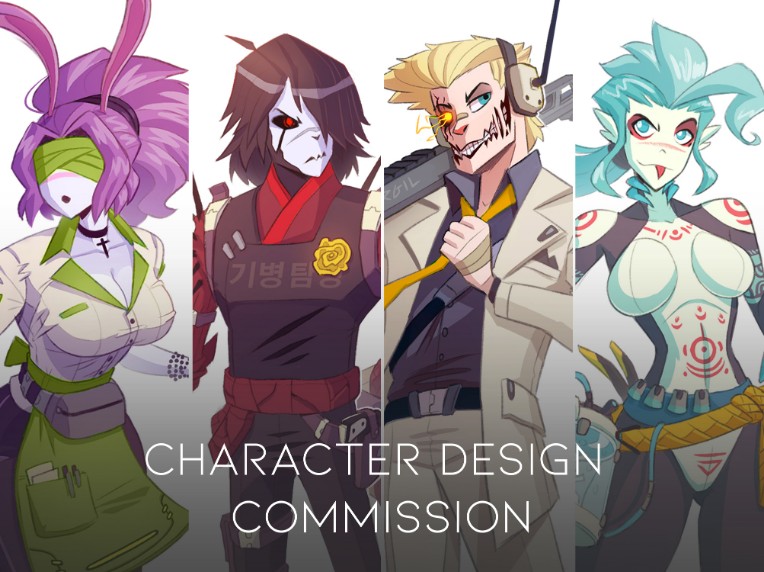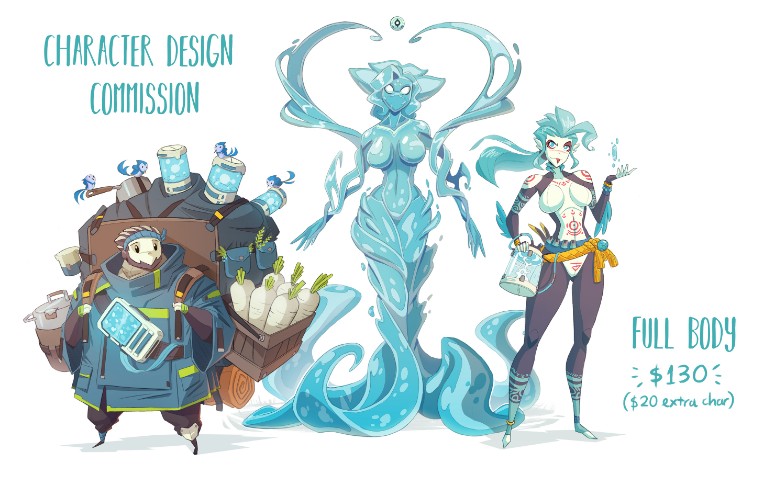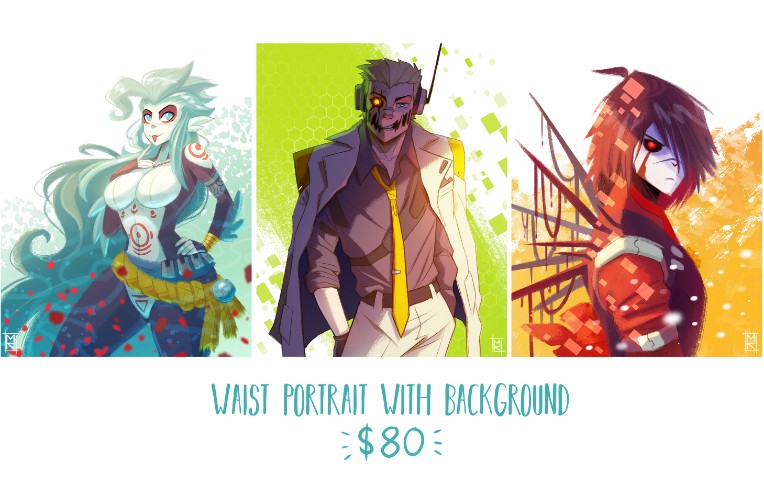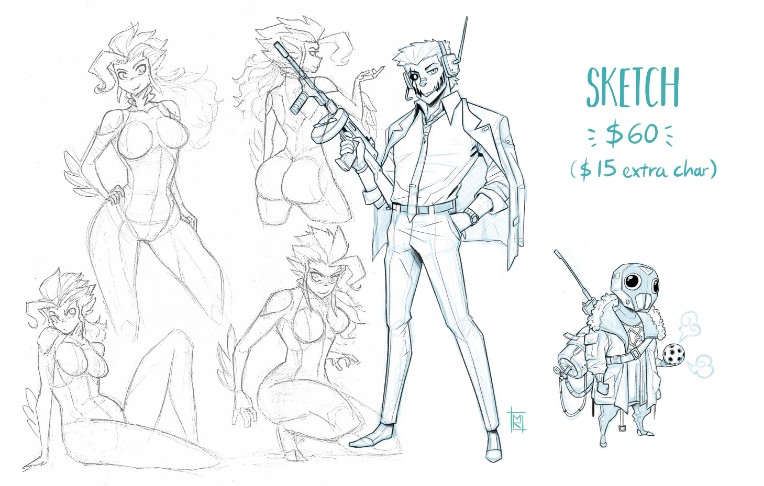 For more example, visit my:
---
TERMS
Only original character, fan-art and pin-up. No furries, anime or mech.
Background might included but minimal.
Pinups can be suggestive, sexy and provocative. No NSFW or 18+.
Price is per character with payment upfront via PayPal invoice.
Source file (.psd) is included for print ready.
I reserve the right to post the image, you can post it on your site but please credit me.
Please provide clear and detail references for the pose, character, color and mood board if needed.
DM or email me for more details on the terms, negotiate pricing and private work.
---
FLOW OF WORK
Step 1: Sketch - you can request changes to the drawing with up to 2 edits
Step 2: Color plan / Rough colors - you can request changes to the base colors (the sketch is no longer applied for re-edit at this point)
Step 3: Rendering and final image – you have 1 free edit at this point. Exceeding the amounts of edits will charge you 10$ per edits
Note: I will contact you via email or Discord to discuss changes and edits
---
CONTACT
For commission and business inquiries, contact me at
Email: minhkieu21@gmail.com
Discord: MinhK #5896
---
DM me! I also do fun & free art request but I only do it on my spare time. So a follow drop at my social media would be so much much awesome.